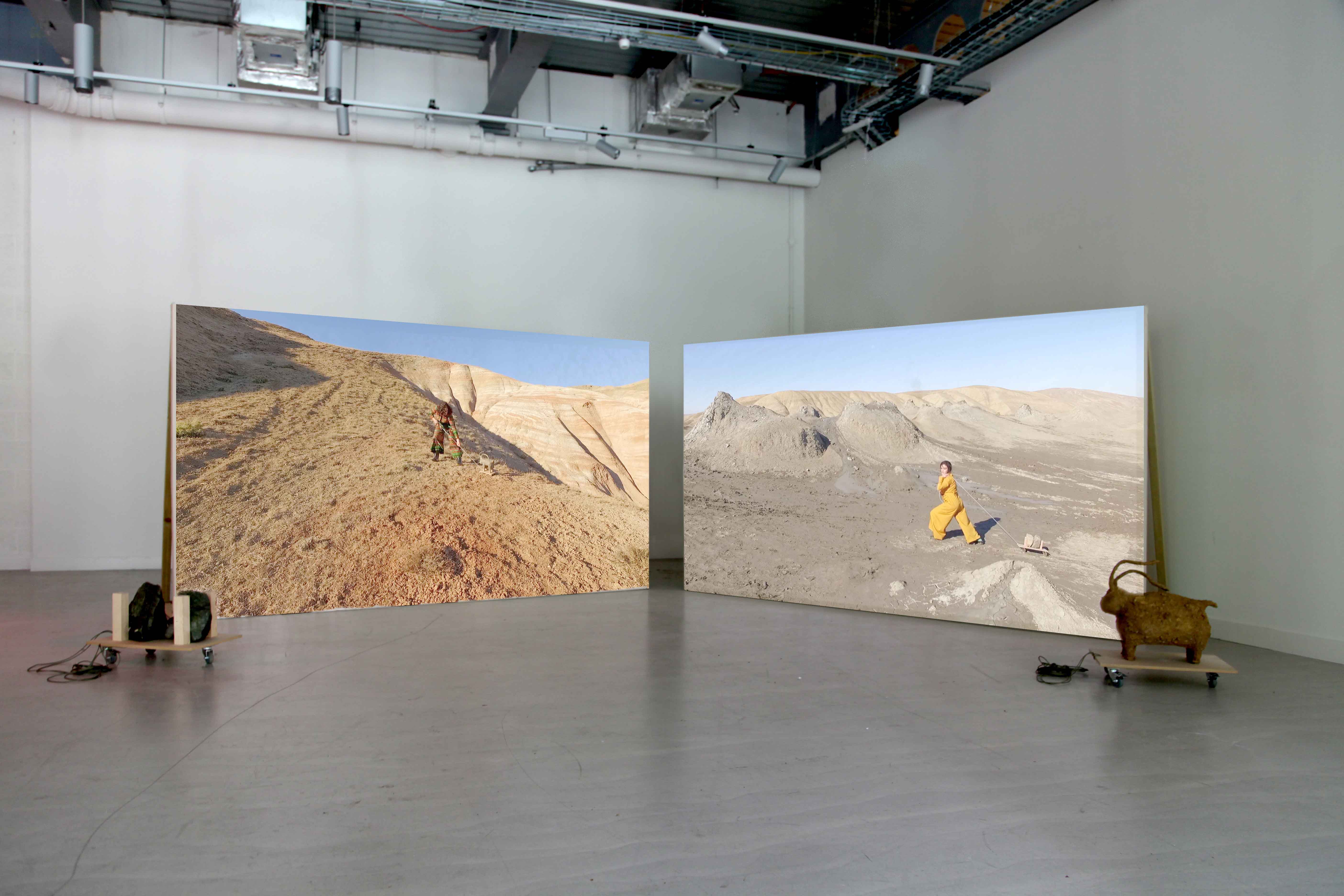 A split-screen video installation, 7: 26 min

Set in the Caucasus Mountains Evy Jokhova's film 'In this hot desert I miss the snow' explores the invention of tradition, memory, personal histories and relationships with landscape and culture.

The underpinning background to this project are a number of personal stories of economic and political migration, the yearning for a reconnection with one's culture of origin and family history and a nostalgic love for the mountains experienced through dislocation. Rooted in the artist's personal relationship with the Caucasus through narrative and research on Caucasian rituals and traditions the film work and installation navigate the relationship between land, site and society. With specifically made props and costumes a contemporary ritual set in Khizi and Gobustan is choreographed and performed by Azerbaijani actresses Nargila Qaribova and Rumiya Agayeva. Original score by Farhad Farzaliyev. Commissioned by Yarat Contemporary Arts Centre.


'In this hot desert I miss the snow', film stills


'In this hot desert I miss the snow' installation views at Yarat Contemporary Art Space, AZ & Regents Place, London, UK